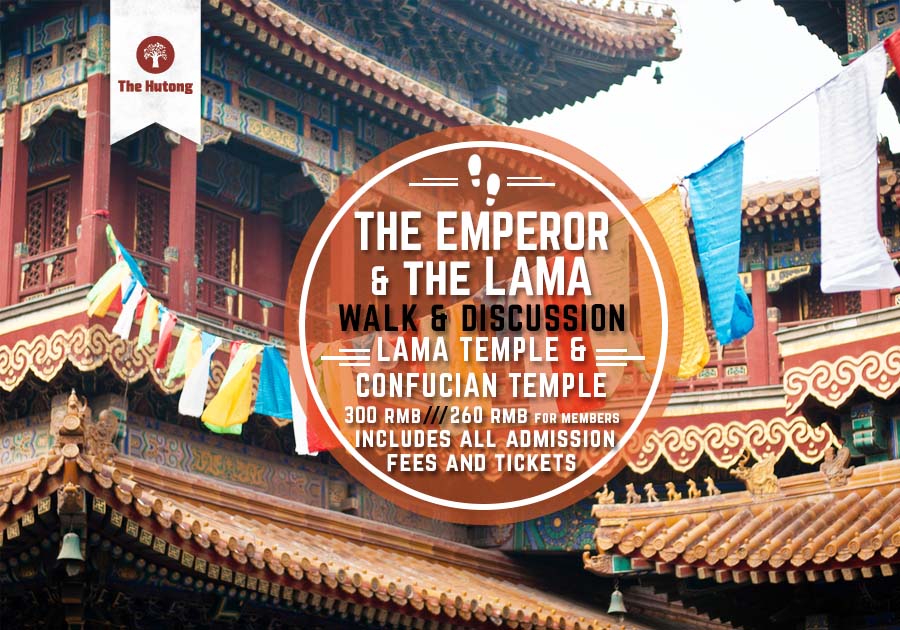 The Emperor and the Lama: A walk and discussion at the Lama Temple and Confucian Temple
Date: Saturday, November 18th
Time: 1:00 pm – 4:00 pm
Cost: 300 RMB, 260 RMB for members includes all entrance tickets.
The Lama Temple (Yonghegong) and the Confucian Temple/Imperial Academy are well-known for their association with Buddhism and Confucianism respectively. But these sites have also long played a significant role in state ideology and the ideology of empire building.
First, we'll look at the religious and philosophical context for both locations. What are the origins of Buddhism in China and the Tibetan Plateau? Who was Confucius and why is he so important to China's political culture?
Then we'll consider how the Qing emperors appropriated the forms and functions of Tibetan Buddhism. What was the relationship between the Qianlong Emperor and the Tibetan Buddhist teacher Rolpe Dorje? Why did the emperor decide to consecrate his father's palace as a Lama Temple? This connection between the state and Buddhism in Tibet has had profound implications for the history of Beijing's relationship with the Tibetan Plateau.
At the Confucian Temple, we will talk about how Confucianism became the dominant ruling ideology and the role that the system of exams and academies, notably the adjoining Imperial College, played in perpetuating Confucianism through the centuries. How did students navigate the perilous journey through the exam system and what kinds of shortcuts might tempt the less scrupulous candidates?
Cost: 300 RMB, 260 RMB for members includes all entrance tickets to Lama Temple and the Confucian Temple.

Spaces for this walk are limited and registration is required. Details about the walk including meeting points and payment information will be sent by email as part of your registration confirmation.  
~~ Follow Us on WeChat ~~    
Celebrating a Decade of Exceptional Cultural Experiences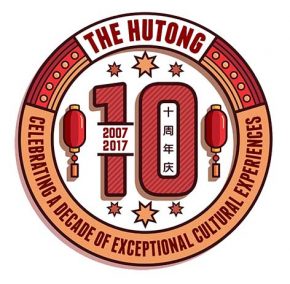 We opened our Hutong courtyard doors ten years back with a simple wish: to create a special place where people could come together, learn from one another, and have a great time. We never imagined we would be where we are today: running programs across China, with an incredible team from across the globe.
十年前我们打开了在北新桥九道湾1号的四合院大门,只为了一个愿望:为大家提供一个可以相聚,学习与共享美好时光的平台。就这样,胡同可以从那个时候一直走到了今天。现在,我们拥有这来自世界各地的团队,并在全中国各个地方都有不同的活动, For our ten-year anniversary, we'll be celebrating each month of 2017.  一眨眼,十年过去了,在迎接2017年的到来的同时,我们想要和大家一起庆祝这个难得的庆典。
The Hutong's Tenniversary:  http://thehutong.com/tenniversary/