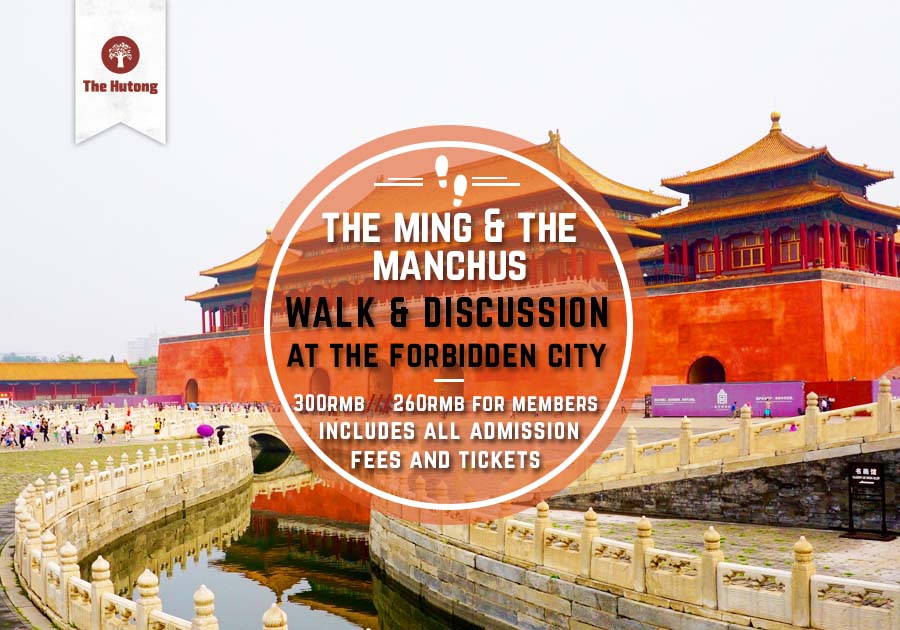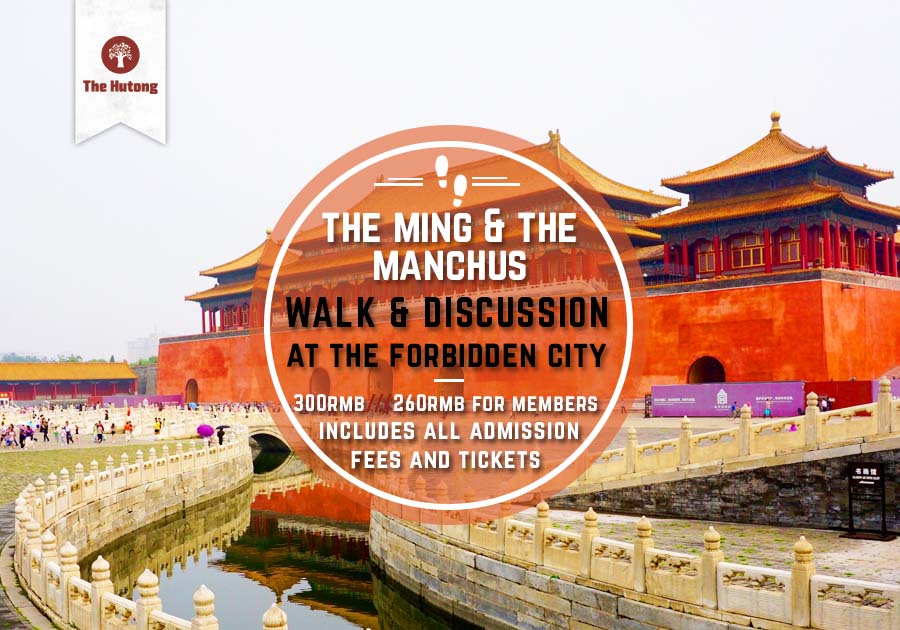 The Ming and the Manchus:  A Walk and Discussion at the Forbidden City
Date: Saturday, December 9th
Time: 1:00 pm – 4:00 pm
Cost: 300 RMB (260 RMB for members of The Hutong) including all guide fees and admission tickets
For nearly 600 years, the emperors of the Ming and Qing Dynasties ruled China from behind the red walls of the Forbidden City. Theirs was a private world of palaces, gardens, courtyards, temples, and thrones.
The Ming Dynasty (1368-1644) was a Chinese dynasty that came to power in a rebellion against the Mongol Khans. The Qing Empire (1636-1912) was founded by the Manchus, a people from what is today Northeast China. In 1644, the Manchus conquered China and moved the capital of their empire to Beijing. We'll tell the story of the fall of the Ming Dynasty and the Manchu conquest, one of the epic tales of Chinese history, and examine the differences and continuities between the Ming and the Qing eras.
Although the Qing Dynasty ended in 1912, the imperial legacy continues to influence China's present and future.
This walk also considers what life was like for the men and women who lived and worked in the palace.  Who built the Forbidden City and why? What did it feel like reporting for duty as an imperial official? Who were the eunuchs who performed much of the necessary daily functions for the palace and its inhabitants? What was life like for a woman in the imperial family?
Our walk will take us to some of the more recently opened areas to avoid (as best we can in China!) the crowds while giving visitors a sense of the diverse architecture of the Forbidden City.
Duration: About three hours
Cost: 300 RMB (260 RMB for members of The Hutong) including all guide fees and admission tickets

Spaces for this walk are limited, and pre-registration is required.  Reservations for this walk close on Friday, December 1st.