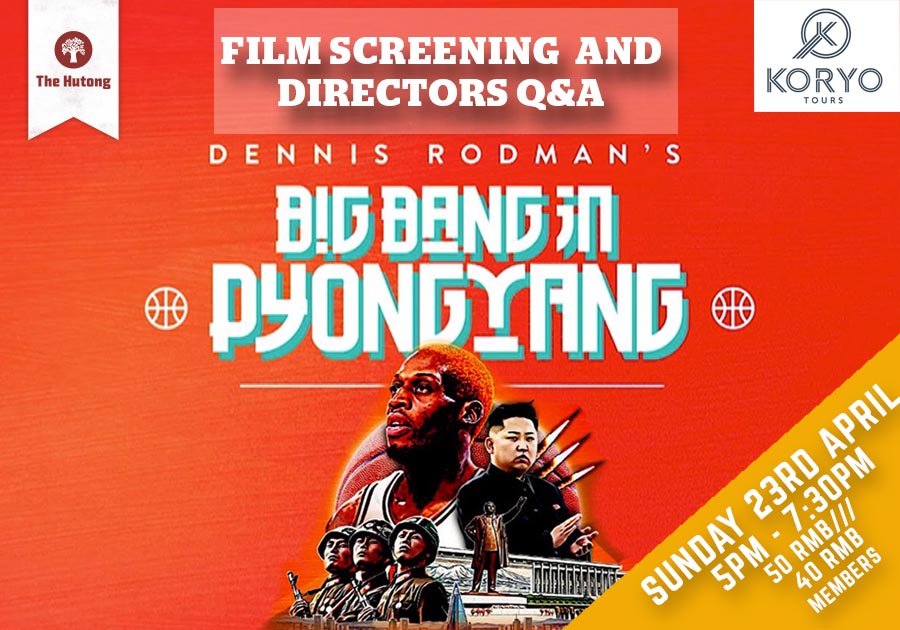 Big Bang in PyongYang: Film Screening and Director Q&A
Date: Sunday April 23rd
Time: 5:00pm – 7:30pm
Cost: 50 RMB, 40 RMB for members
Film Screening of Dennis Rodman's Big Bang in PyongYang.  A documentary following Dennis Rodman and his team as he attempts to bridge the gap between North Korea and the west through basketball diplomacy.  All while drinking heavily and bringing his own personal brand of behavior to PyongYang.
The screening will be followed by a short Q&A with one of the producers of the documentary.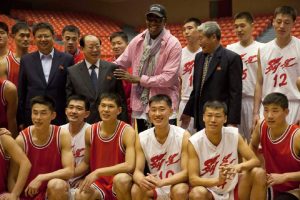 Sponsored by Koryo Tours — the experts in travel to rather unusual destinations.
Their mission: to facilitate responsible tourism to the world's most isolated and least understood countries while encouraging people-to-people engagement through travel, culture, sport and humanitarian projects.  If you are interested in partnering with Koryo Tours, feel free to ask any questions at the screening.