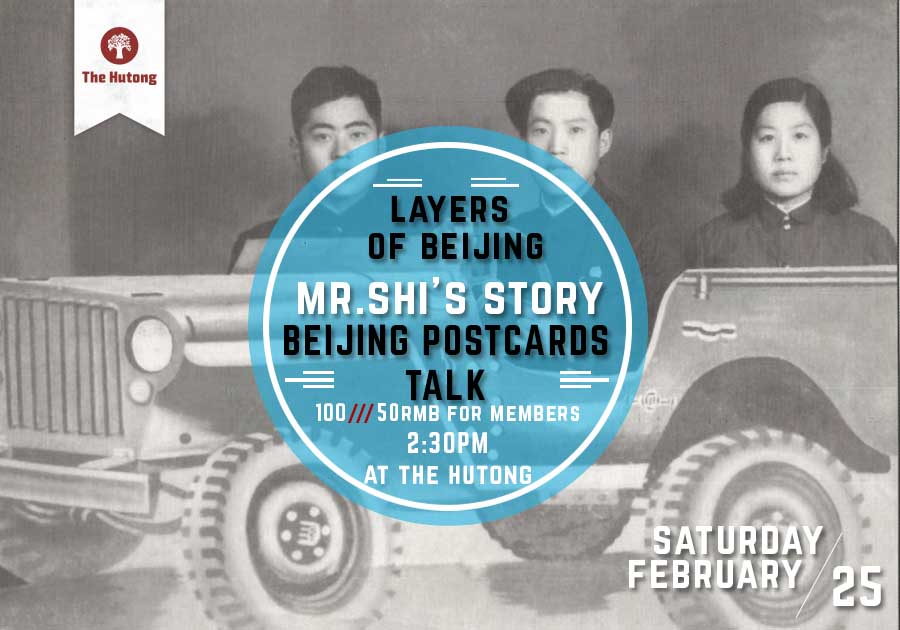 Beijing Postcards: Layers of Beijing (Mr.Shi's story)
Date: Saturday, February 25th
Time: 2:30pm – 4:00pm
Cost: 100 RMB, 50 RMB for members 
At The Hutong: http://thehutong.com/our-map/
68 years ago "Beijing" was not the capital of China. It is easy to forget, but our neighbor Mr. Shi remembers. He was standing at the Imperial gate of Qianmen when the Communists came in.
The scruffy looking soldiers did not look as modern as the Republican Army that had just fled to Taiwan, but the discipline of the soldiers amazed him. No mentionable looting was taking place.
But, with the Communists, wave upon wave of seemingly endless social campaigns started. Illiteracy, rats, sparrows, Imperialists and Rightists were all targeted in the enormous Communist effort to change society and transform Beijing into the Communist capital of China. Industries were moved into old temples. Brothels and opium dens closed down.
Our new project "Layers of Beijing" creates a portrait of the time from 1949 to the present day, with an emphasis on the dramatic changes of the 1950s. Based upon interviews and archival research we have created a portrait of Beijing from the perspective of those who have lived through the immense changes.
It has been an illuminating experience talking to people who remember the city before and just after the Communist arrival. Not long ago camels still carried in coal from the mines of Mentougou, the gigantic city walls were still in place. Wood-fired buses rambled through the streets in a flume of black smoke, and ration coupons were just as important as money in hand.
Our neighbor Mr.Shi knows because he was there.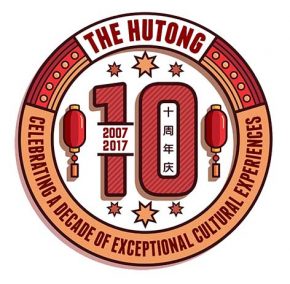 Celebrating a Decade of Exceptional Cultural Experiences
We opened our Hutong courtyard doors ten years back with a simple wish: to create a special place where people could come together, learn from one another, and have a great time. We never imagined we would be where we are today: running programs across China, with an incredible team from across the globe.
十年前我们打开了在北新桥九道湾1号的四合院大门,只为了一个愿望:为大家提供一个可以相聚,学习与共享美好时光的平台。就这样,胡同可以从那个时候一直走到了今天。现在,我们拥有这来自世界各地的团队,并在全中国各个地方都有不同的活动, For our ten-year anniversary, we'll be celebrating each month of 2017.  一眨眼,十年过去了,在迎接2017年的到来的同时,我们想要和大家一起庆祝这个难得的庆典。
The Hutong's Tenniversary:  http://thehutong.com/tenniversary/